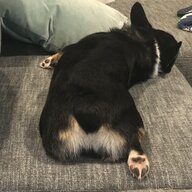 Joined

Jan 4, 2019
Messages

1,167
I had contemplated about not posting this because it's so heavily inspired by a ring owned by
@EC8
. It seemed rude to post. Plus that CVB v DK thread left me with a new understanding of jewelry etiquette. Anyway, as promised,
I sent EC8 the photos via email a few days ago and mentioned I had no intention of posting them here. She told me not to worry about that so I decided to share. Mostly because I'm super jazzed about this ring but don't have as many IRL jewelry loving friends. I never want to take any spotlight away from her ring. It's fantastic, I love it, and I still pop into that thread to look at it from time to time.
But anyway when I saw EC8's ring on DK's IG, I fell in love. I reached out to her asking her to contact me and she did. I then asked her if it was ok to model my ring after hers. She very kindly agreed that was ok and I started hunting for diamonds.
Initially I wanted to find two individual diamonds in the wild and bring them together to make a toi et moi ring. That was difficult. So earlier this year I gave up on that idea and bought this super cool, ornate 3 stone ring with pretty OECs. I sent it to Sako to have it dismantled months ago and finally the finished product it back (my issues, not Sako's).
Here she is: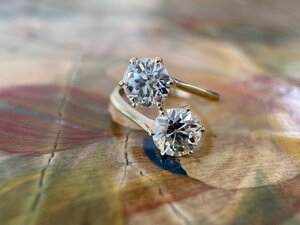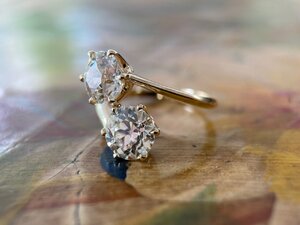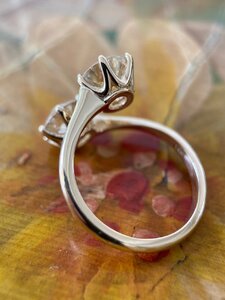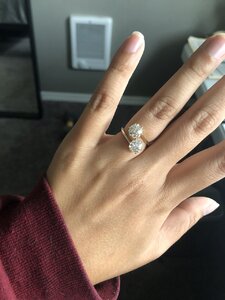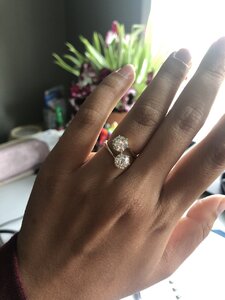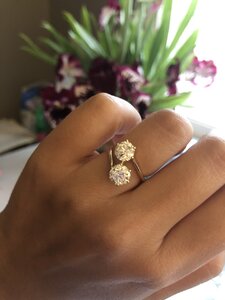 I kind of wish I went with bigger diamonds but I have no desire to look for more pairs of diamonds. So it is what it is. Either way, I love it! I'm pumped about it. And I'm done doing jewelry things for the rest of the year.