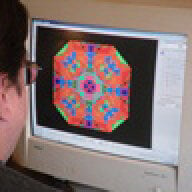 Joined

Aug 4, 2008
Messages

11,144
I have a pressure sore on my elbow that keeps coming back and takes a long time to heal because it pops open all the time. I can't keep a bandage on it.
It's from leaning on my elbow when sitting or laying down.
I try not to but its just natural for me to put it that way.
Anyway:
In the hospital last year they put a padded bandage on it that looked like a little pillow maybe an inch and a half around and stayed on for over a week.
I need to know what they are called because I can not find them.
I looked at the pharmacy and searched online.
I asked one nurse and she didn't know what I was talking about either.
Thank in advance!