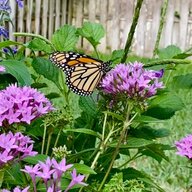 Joined

Oct 13, 2018
Messages

171
I like the Tiffany as a stand-alone ring but I feel like it takes away a bit from your beautiful solitaire. The 6 pointer looks perfect, just enough without being over or underwhelming.

Also, lovely hands and nails!
Ha why thank you - I often think if I only had longer fingers, all the rings I want would work out a bit better for me !