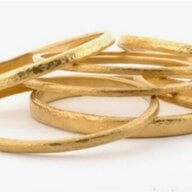 Joined

Jan 26, 2003
Messages

22,072
There is a piece on the OP-ED page of "The New York Times" today that make me both glad and furious beyond words at once. I am glad that one of the people whom I considered totally lacking in empathy and common sense seems to have been driven to his senses by empirical evidence; at least he can be convinced by what he sees.
However
, I am furious that for a whole ten years, a decade, families with children have been suffering in poverty under the radar of most of the eyes of the United States because Bill Clinton wanted to pander to the worst in the American people.
"TULSA, Okla. — IN 1996, President Bill Clinton signed a controversial compromise bill for welfare reform, promising to 'end welfare as we know it.'
I was sympathetic to that goal at the time, but I've decided that I was wrong. What I've found in my reporting over the years is that welfare 'reform' is a misnomer and that cash welfare is essentially dead, leaving some families with children utterly destitute.
Every year I hold a 'win a trip' contest to choose a university student to accompany me on a reporting trip to cover global poverty in places like Congo or Myanmar. This year we decided to journey as well to Tulsa, in the heartland of America, because the embarrassing truth is that welfare reform has resulted in a layer of destitution that echoes poverty in countries like Bangladesh."
Link to article...
http://www.nytimes.com/2016/06/19/opinion/sunday/why-i-was-wrong-about-welfare-reform.html?action=click&pgtype=Homepage&clickSource=story-heading&module=opinion-c-col-right-region&region=opinion-c-col-right-region&WT.nav=opinion-c-col-right-region