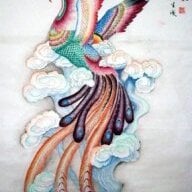 Joined

Jul 31, 2014
Messages

14,572
I both love and hate PS, since I always find more things I NEED to have haha. However, to be fair, my newest plan is only partially PS' fault.
I remember absolutely drooling over
this piece
(link here and embedded in text:
https://kojimapearl.com/blogs/news/sun-shadow-cortez-pearl-necklace
) from Kojima Pearls back in 2018-2019. However, it was much over budget and impractical for my life with the long drop and sheer number of pearls. I never looked into where the pearls were sourced, etc, because I figured I would never be able to afford something so lovely. I am usually not a huge pearl person with the exception of baroque/fireball style pearls because I love their unusual shape. But in general, traditional pearls tend not to be something I covet for myself (though love looking at them on all of you!)
However, when
@yssie
posted her wonderful project using sea of cortex pearls, it kicked off a cascade of internet searches. I think when I first saw her thread I looked up Hisano Shepard rather than the pearl farm. Her designs are incredible and otherworldly, but not "me". But when I came across the thread again over the last week, it somehow clicked and I looked into the pearl farm she mentioned (
https://cortezpearl.mx
). I was both shocked and thrilled when I realized their mabe pearls (
https://cortezpearl.mx/collections/cortez-mabe-pearls-perla-mabe-mexicana
) are what were used for the necklaced I coveted years ago!
I emailed the pearl farm a few days ago, and received a reply really quickly asking what I was interested in. I have a tentative plan for some mabe pearls, but want to make sure it's feasible (and choose the pieces I want) before sharing too many details
I just wanted fellow pearl lovers to know how excited I am about the possibility of having some of these pearls for myself!