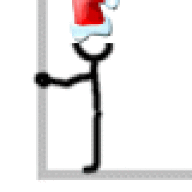 Joined

Dec 29, 2004
Messages

17,193
I''ve done the diamond hunt, purchased a couple, and am very very happy with my experiences. But one thing I did notice across the board with my experiences was the eagerness of vendors to do a custom setting for me.
The setting I had in mind was very simple, so it''s not like I had an idea in mind and could not find the reality. The pic is below and it is a Jeff Cooper setting. When I showed it to prospective vendors, they all said no, they did not carry it, but they could make it for me.
I can definitely chalk that up to wanting to offer service, however I got to thinking a bit. Most of the time the custom job was more expensive than the designer job (understandable, since they don''t have the molds ready to crank the style out). In the instances of the custom job being cheaper, it was not by much.
So I admit this is a bit cynical of me, but with custom jobs not being returnable, do vendors sometimes push the custom settings because it adds to their bottom line? I totally understand that they should make money and would want to offer the stone and the ring, but it doesn''t seem to always be in the best interest of the customer...especially since the custom job would not be an exact knockoff, possibly causing some dissatisfcation.
BTW, none of the vendors I worked with were insistent or pushy...but also no one said "that is a nice setting, just send it over when it''s finished."
My setting (with the prongs eagerly outstretched for a diamond):