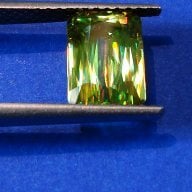 Joined

Sep 17, 2008
Messages

7,994
Many of us have pets, and just as many of us go to the vet for various reasons. And man o man, this probably opened my eyes in more way than one...
My puppies current vet is pretty good. He freely admits he's not super sight hound savvy but the dog likes him and he does try to do the best by her. Plus what he doesn't know, he's willing to learn. He gets kuddos from me because his patients seem to really like him.
But this story...whoa... a bit frightening and tells about a side of v-medicine I didn't totally think about....the human side of it.
https://www.bostonglobe.com/lifestyle/2016/09/18/why-many-veterinarians-commit-suicide/iCCgr46bIJpgEeesPHTe2L/story.html
an excerpt
He treated our pig's stomach ulcers, arthritis, and congestive heart failure. He saved our hen's life. And when our beloved border collie, Sally, lay dying in our bedroom, he came to our home, and while I held her and sobbed into the bedspread, he eased her out of her illness.

It's hard to think of many people in our lives more important, more integral, or more venerated than our veterinarians. To those of us who love animals, veterinary medicine is one of the world's noblest professions.

So it was with shock and dismay that I learned that veterinarians suffer alarmingly high rates of depression and suicide.

"It's a big problem," says Stephanie Kube, a veterinary neurologist and pain pathologist at Veterinary Neurology and Pain Management Center of New England in Walpole. "The profession is truly plagued."

A 2014 federal Centers for Disease Control online survey of 10,000 practicing veterinarians published last year found that more than one in six American veterinarians has considered suicide. Veterinarians suffer from feelings of hopelessness, depression, and other psychiatric disorders two to three times more often than the general population. Two studies published in the British Veterinarian Association's journal, The Veterinary Record, found suicide rates are double or more those of dentists and doctors, and four to six times higher than the general population.