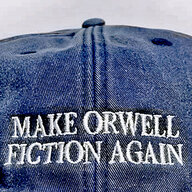 Joined

Apr 30, 2005
Messages

30,302
http://www.bbc.com/news/world-europe-37093940
Jewels and gold (and wealth in other forms) was taken from the 6+ million people Hitler killed in the Holocaust.
It's sometimes referred to as, "Nazi loot".
As the war was ending they hid it, and much is yet to be found.
They just began digging in a location in Poland where there
may
be a train full of Nazi gold/jewelry.
IMO it should be divvied up and go to descendants, if any remain, of those killed.
The challenge would be how much should go to
each
descendant.
Equal distribution wouldn't be fair because while one victim added only a dental filling, another victim may have added many pounds of gold bullion and diamonds worth millions.
But 70 years later documentation may be hard to find.
The Nazis burned records when it was clear they were losing the war.
The Holocaust was the ultimate crime against humanity and nothing can erase or ease the damage ... but, if found, who should get the gold is a very very important, and hard to answer, question.
... and WHO is even qualified to decide?
Who
legally
gets to decide?
Who
morally
should get to decide?
Many groups were targeted, but the Jews, by far, suffered the largest loss of their people.
Perhaps Israel should have a very large say in all this.
... and how much should the 'treasure hunters' organizing and financing the dig get?