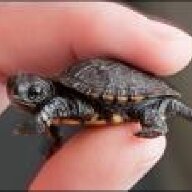 Joined

Apr 7, 2011
Messages

6
Is it normal that
Whiteflash
send you the ring prior to sending you the actual pictures of the ring?
I haven't received the ring yet but a shipping confirmation has been submitted and I'm super excited.
Ever since I've been told this morning that I would receive the picture of the ring, I kept refreshing my email every half hour but no pictures, how sad. Now I know some of you will say it's not a big deal but it is... Especially when you waited so long for this and the purchase represent many months of salary.
I have to say I feel a bit left out and disappointed, because I was expecting to post pictures on the forum like many of you did but I guess I'll have to wait
I contacted them, but so far no news. I'll keep my fingers crossed and hope they did not forget to take pictures of the ring before sending it, I'll be so sad.
Anyone ever experienced something similar to this?