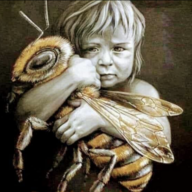 Joined

Dec 30, 2019
Messages

840
I have just received
WF
ACA
stone that I have been waiting for a while. 2.527ct I, VS1 and it was a perfection. Then I checked the stone up close and started seeing feather/needles and it made me a bit uneasy. I prefer clarity over color and am willing to pay premium for VS1 so that is why I felt uneasy about seeing inclusions. Then I checked the AGS certificate and saw that it says 2.572 I, SI1. SI1? So I called
WF
and told them about the wrong certificate sent, questioning my stone as well. They assured me that the stone is mine, just the certificate got mixed up. They added that three people had checked the stone and there was no way that three people would make the mistake. Well, I checked the stone myself with my microscope and the numbers did not match. It turned out, it was not, indeed, my stone. So I called
WF
again and they confirmed that they have my purchased stone and that I received the wrong stone. I was shocked and in disbelief (I was going to drive to David Klass to have it set tomorrow), so I am glad I caught the mistake before. It was, however, the same size and same color, so I can see how one could make a mistake. I just did not think that three people would. I also took so many pics and videos of "my" stone, all excited - so excited. It did not feel all that great to delete them all knowing it is not my stone.
The reason I am writing is that I would like to ask
@Texas Leaguer
if he could check my stone himself to make sure that the correct one will be sent to me. I do not have any other way to contact him except this forum and wanted to do so before
WF
sends out the stone.
I also want to add that I am not writing this to criticize
WF
. I do believe it was an honest mistake and Vera was very apologetic and responsive. She sent me a prepaid label to ship the wrong stone back to them and they will be sending my stone once they receive the wrong one. I do believe
WF
will take care of me and their mistake but I wish their QC would improve. I already shipped the wrong stone back to
WF
.
Lastly, I want to mention that
WF
was very generous because they agreed to take my
CBI
stone for a trade-in and I am grateful for it. I was going to do (and will do) a reveal once this all gets sorted out because I received an excellent assistance from
WF
when I was picking my stone.
Last edited: