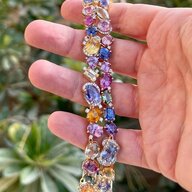 Joined

Oct 1, 2015
Messages

670
In case anyone was assessing whether to go with a white sapphire as an alternative to a diamond, I thought this might be kind of cool.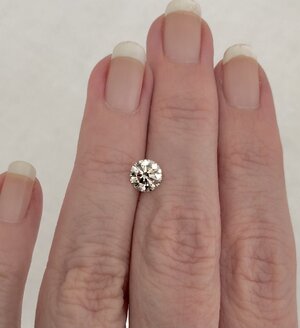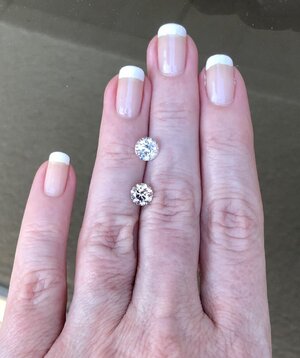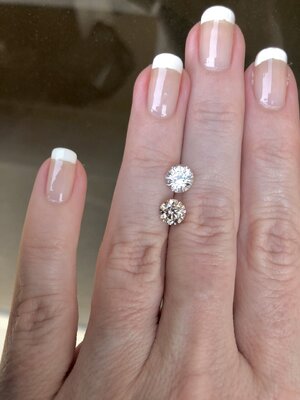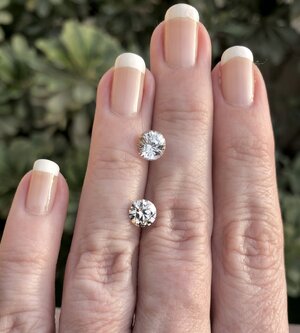 I've just taken possession of a little treasure from Premier Gemstones. And it happens to be a similar size to a white sapphire which I've got in my collection.
I took some photos side by side to compare. It was very interesting. You can see the cut of the diamond (GIA triple ex) is very different - although the sapphire is extremely well cut in itself. The difference in refractive index is also really clear.
The sapphire is colourless whilst the diamond is O-P very light brown (med blue flo). But even leaving aside the colour difference the character of diamond vs corundum is so evident when side by side.
I love my sapphire but it needs to be kept spotlessly clean of any dirt or oils to sparkle, whereas the diamond performs even when fingerprinted.