Hi! I'm looking for some advice on which 7-stone wedding band I should pick to go with my 1.63 solataire. I can't pick between the two as they both seem to go very well with the engagement ring. My ring size is 4.5.
Option 1 is 0.75 ctw so ~10 pointers each, more blingy. I like the wow factor here and think the wedding band and the engagement ring are equally blingy, but some days I'm not sure if the wedding band overpowers the engagement ring. It is nicer when worn alone but not sure how often l will do that.
Option 2 is 0.5 ctw so ~7 pointers each. It kind of takes a back seat but it complements the engagement ring very very well, and seems to be making the engagement ring more the focus.
Option 1 - 10 pointers: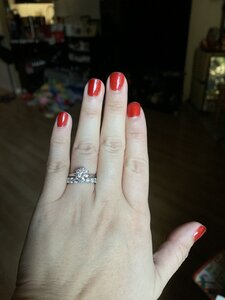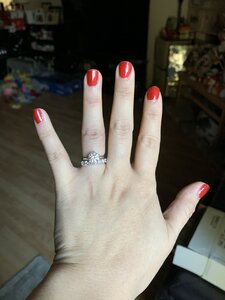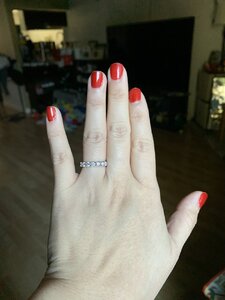 Option 2 - 7 pointers: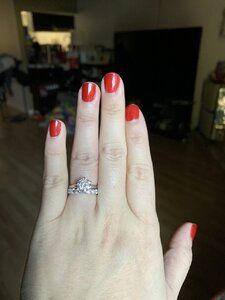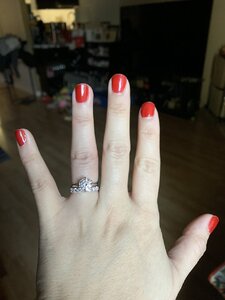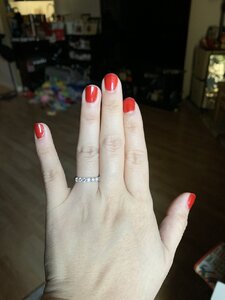 Please let me know your thoughts. Thanks!!!