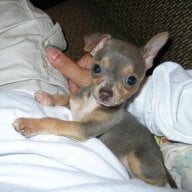 Joined

Dec 16, 2007
Messages

5,184
You heard about Columbine?

I have always heard people speak about where they were when major life changing events tooks place...and as I get older, this becomes more "real" for me.

I remember hearing about Columbine after school (I was in high school at the time)...and watching the coverage on MTV just shocked and terrified and saddend. I remember watching it literally from when I got home till early, early in the morning...and the following day at school there was an atmosphere of change. Maybe people were "nicer" or more aware...but it felt like things had changed. In many of my classes that day we had mini townhall meetings where we were able to freely discuss Columbine with our peers.

That was the first major school shooting massacre I'd ever been aware of...and the more time goes by, the more I feel like they are more common than ever before.