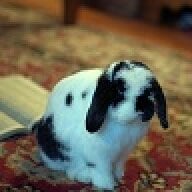 Joined

May 20, 2008
Messages

5,542
At the risk of seeming like a total alcoholic after my recent cocktail thread

, I now want to know about your favorite beers! I love good beer and our beer fridge usually has at least 5-10 different kinds at one time. I''m always looking for new brands to try, so post away! Also, what styles do you enjoy the most?
My all time favorite brand is Saranac. Their Black Forest beer (especially on tap) is my #1 favorite beer of all time

I also love their new ESB (it''s an English bitter ale) and some of the others. Pomegranate Wheat is pretty tasty.
For styles, I generally prefer middle of the road types and tend to avoid the stouts, porters, and wheat beers (with a few exceptions), but I enjoy pretty much everything else. Oh, and I don''t like anything over about 8 or 9% alcohol. FI is always bringing home super high alcohol beers to try and I''m not a fan!
I live in Connecticut and I love the mix of New England and mid-Atlantic beers we get here. Though I''m sure there are a lot of great west coast beers I''m missing out on!
Post your favorite brands and styles of beer!