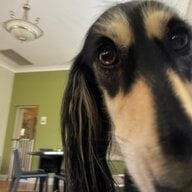 Joined

Jan 22, 2014
Messages

4,722
My very first gambling was at age 8.
The family was having a party, outside, at a Sailing Club. Kids were allowed in the outside /beer garden area but not inside where the poker machines were. However the toilets were inside. I went to the Toilet inside. I saw the machines and was fascinated by them. A lady sitting at the machine asked me if I would like a "turn". She gave me 5 cents, I put it in and pulled the lever. There was then this awful noise with flashing lights and all these coins fell out. Horrified I ran back to Mum and Dad and told them I had been bad and broke a machine inside. I was in tears. Dad took me back inside to see what problem I had caused and to apologize and the lady was beaming from ear to ear. I had won her a reasonable jackpot.
Never played one again.