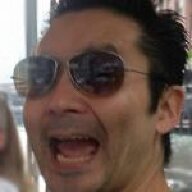 Joined

Jun 15, 2016
Messages

2
Hi all. Short time lurker, first time poster.
Some back story: I'm an amateur gem collector still learning the ins and outs. Holy crap, is there a lot to read! I'm still new to this, so I try to be thorough as possible when I encounter something new (to me), like crappy gems sold on eBay, proper gem ID tools to use, or the characteristics of a gem cutter who really knows his/her craft. I dig this kind of stuff, so it's important to me that I soak up the right info.
So, onto yesterday's mini-obsession of mine: EGL reports. While browsing one of my saved searches, I spotted an eBay seller with some questionable EGL certs (I know, shocking, right?). It looked like the same photo was used in the upper left of several of the seller's gem ID cards, so I figured I'd start looking up report numbers on the EGL USA site. I already knew I wasn't going to buy from this seller, but I started wondering just how far an eBay vendor would go to make a couple of bucks. This seller has been around for several years and has a 100% feedback rating, which made the potentially fake ID cards even more of a curiousity.
On the first report number I entered, I got the error
"Thank you for your interest in EGL USA Gemological Laboratory. For information on the submitted report number, please contact EGL USA customer service at 888 EGL USA4 (888 345 8724) or

[email protected]

."
Now, this is the first time I've looked up a report number on EGL's site. I don't know if this message means the report number is fake or their search is broken or what, so I emailed them as suggested. The following is the email dialogue that ensued:
me:
EGL USA Info
Hi Kurt,

Certificate # US66346867C 0.95ct Oval- Natural Ruby

Thank you

Mike
me:
Hi Mike,

The report search function on the EGL site doesn't appear to be working. Any idea when this will be fixed?
EGL USA Info:
Hi Kurt,

We do not have a report search option for gemstones on our website, and wont have one in the near future.

Thank you

Mike
me:
It's been over a day. Still haven't heard from "Mike."
Seriously, what the heck, man? Has the report search on EGL's website ever worked? And why would they pretend it doesn't exist?