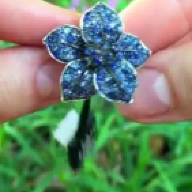 Joined

Nov 14, 2015
Messages

1,148
Or buy a ready made piece of jewellry? Is there any normal?

I know ps'ers are obviously more into jewellery then the general public (that's why we're all here) but even amongst us here I wonder what's the "norm"?

Is comissioning 3 or 4 pieces of solid gold jewellry (say 18k) per year, ott? By any moral standards??

I know it's all dependant upon our incomes and dsposable cash and it's really no one elses business how we spend our money lol but just for discussions sake... anyone have any opinions?

Do you feel bad? Do you judge yourself? Do you judge others? Do you not care?

If I could... I would have no limit on the number of pieces I commission at any given time.... does that make me selfish to an extent? Extravegant? Greedy? Bad??