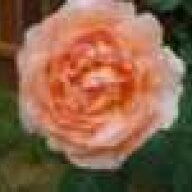 Joined

Jun 25, 2007
Messages

3,160
I'll try to keep this brief. My husband's family takes a family vacation every other year to the beach. We get a house big enough for MIL, FIL, SIL and her boyfriend, DH, me and our three kids. Our kids are 21, 5 and 3. Our 21 year is not biologically my husband's but we've been together since she was barely 4 and my ILs always treated her like their grandchild. DD has two children - they're 20 mos and 6 mos old. Last year was the year we were due for our vacation. MIL has acted *funny* with DD since she got pregnant the first time (long story but she avoids her, never asks about her or her children - even the one that was in the NICU for 5 weeks). She basically pretends she doesn't exist. Not OK. Last winter MIL started asking about our availability for our bi-annual trip. We said we could be flexible on dates but wanted to be sure DD was invited. All of the sudden, no more vacation talk. Then a few months ago I received an evite to join them on the vacation to our usual destination. The evite went to me, DH and SIL - you know because you need to track THREE people's responses on evite. Anyway, I said to DH - why is DD not on here? DH insisted it was just because MIL assumes that we'll tell her. I was skeptical. So, for months I bugged DH to clear this up with his mom. Finally last week, he checked in with her to confirm that DD was invited as always. She responded, "Sure. I'm just worried there's not enough room." Now, normally when I plan a vacation, one of the first things I think about is who is coming and where they're going to stay. DD was clearly not considered. I'll be honest - this really pisses me off. And I don't want to go on a family vacation where part of the family is not invited. But, vacation has been booked and MIL has been talking it up to my two smaller children. I feel like I'm in a real predicament so I'm considering my options:

- Refuse to go. I said last year, no DD no family vacation. This would obviously cause drama that could potentially have irreversible impact on my relationship with the ILs. And my children are looking forward to it - like ask everyday when we're going to the beach.
- Book our own place for the same week. A costly but effective statement. (to clarify MIL pays for this place and we pay for the groceries for the week for everyone)
- Go but be loud and clear that this is the last time and that it's unacceptable to exclude one of my children. If I do this, I think DD's feelings will really be hurt. It does not go unnoticed that MIL pretty much pretends she doesn't exist since she got pregnant.
- I got the address of the place we're staying to check out how many bedrooms and if me, DH and our two boys share a room and DD and her two kids share a room (if this is even logistically possible based on the setup) then we just invite DD and it's water under the bridge or at least sends the message that it's not acceptable to exclude DD. There's a chance with this that there would be a lot of tension in the house. MIL is generally very pleasant though and I don't think she would do anything blatant. She would, at worst, avoid DD which obviously be upsetting.

This is just vacation and I realize it's a first world problem and no one is obligated to include anyone in anything. But I feel like going and not addressing the matter is the equivalent of saying it's okay with us that they exclude DD. DH believes DD should be invited but also thinks because his mom said she can come (even though there isn't really enough room and she obviously wasn't invited in the first place!) that we're all good. I'm really at a loss. If it were you - what would you do? So much for keeping it brief...