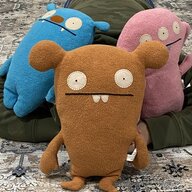 Joined

Oct 24, 2012
Messages

9,581
Hi Everyone,

As I am slowly getting inducted into the world of jewelry (diamonds), I am trying to figure out what pieces that are must haves for me. What about the PSers, since you all have owned and worn jewelry for many more years? And if you don't have all the pieces yet, what would they be?

So far this is what I have figured out for me.
1. E-ring - check
2. Wedding band - check
3. Classic Watch - check
4. Diamond studs - work in progress
5. Bracelet - don't have yet

Here is my list of 5 nice to haves:
1. Right hand ring - check
2. Pendant
3. Stacking band - check
4. Diamond hoops
5. Pearls - check

Sorry if there is already a thread like this. I looked and didn't find it. If anyone knows, can you point me in the right direction?

Thanks for sharing. Really looking forward to what others think.