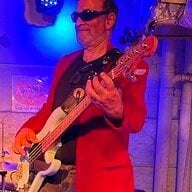 Joined

Jan 7, 2009
Messages

9,387
My understanding is "GIA Gemologist" - sans Graduate - was added to overcome ESL/ETL barriers (English as second/third language) - with emphasis on China's growing consumer base. A two-word phrase was more suitable than three for ESL client bases accustomed to alphabets composed of symbols, rather than western characters.
There was another thread that kind of got "jacked" regarding this discussion- I figured I'd start it over here.
On GIA's list of approved terminology for someone who's earned a GIA GG is the term
"GIA Gemologist"
My feeling is that the term, when used by a seller, is purposefully misleading.
What do we call a Gemologist who actually works for GIA?
How would an unsuspecting consumer know that the seller does
not
actually have GIA-affiliated personnel working there?
John's explanation is above- and I have no reason to doubt it. Still, it got me thinking ( dangerous, I know) .....
I'm no xenophobe.....but....
This just seems ....wrong from a philosophical perspective..
I'm all for broadening the base of diamond lovers.
China could easily surpass the US as the main market for diamonds ( if they have not already)
But GIA is an American company- it's in their name! GI
A
For that reason, EFL client base should take priority in GIA's English language guidance IMO.
The alternative, ( and what we're actually looking at)- is language that is deceptive in English, done to assist a tiny percentage of ESL consumers. I doubt that there's a huge percentage of people in China who can read English.....
I contend that GIA USA should eliminate the acceptance of the phrase "GIA Gemologist" to be used to describe someone who's earned a GG. The terms "GIA trained Gemologist" or "GIA accredited Gemologist" leave no room for doubt.
Do you agree?