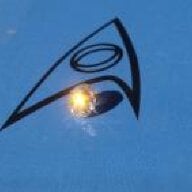 Joined

Apr 21, 2010
Messages

1,331
Seems like a stupid question, huh? But I'm coming to realise that this means different things to different people.

I've always believed "if you can't pay cash, you can't afford it" and have tried to live according to this maxim (mortgages and first couple of cars excluded).

Recently, on another forum I heard someone say something along the lines of, "'afford' doesn't mean you have the money, it means you won't miss the money".

Suze Orman comes to mind - don't spend anything on anything unless you have a year's with of this and eight months' worth of that and have prepaid X, Y and Z.

I've heard other people say things like, oh, I can afford to pay cash but I'd rather let my good credit do the work for me and pay it off every month, interest-free. I also know people who habitually buy on credit, are strangled by the monthly repayments yet have no plans to reduce their spending, because "hey, the bank gave me all this credit, so surely I can afford it, right?"

On another forum where I am mostly a lurker I often see bitchy comments about "she has a $2 000 purse but drives a Civic" or "she has X number of Prada purses but has carpeted stairs", as if you need to reflect a certain level of wealth in your daily life or spend on things like cars or home improvements before buying something nice. I know this is contrary to what many of us here on PS believe, who are quite content to drive our cars until they fall apart or live in modest homes or save in other areas so that we can have a coveted stone or piece of jewellery. Often we prioritise differently to those around us. I have a colleague who sends her child to public school (not very good where we live), saying she can't afford private school fees ($600 more per year than public school) yet drives a brand new SUV every 3 years. That's her choice, and absolutely no judgement, but I wonder what "afford" means to her (and I would never dream of asking).

What does "afford" mean to you?