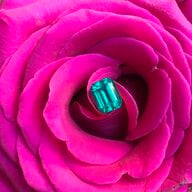 Joined

Apr 10, 2017
Messages

1,014
Hi all,
Curious what the pearl experts here think of this white south sea strand listed at a local fairly reputable auction house for $2500.
18 inches with 14k white gold clasp. Pearls range from 9 to 11.5 mm.
How would you rate the following:
1. Luster: to me luster is fair. Uneven matching of luster on the pearls (some are more worn than others as well) is probably my biggest hesitation.
2. Complexion: to me minor to moderate blemishing.
3. Shape: looks near round to me.
4. Tone: I like the cool silver tone.
5. Authenticity: to me the pearls have the telltale blemishes of SS. Does not look like freshwater Edison or imitation pearl.
6. Thoughts on price?
I'm usually hesitant to buy second hand pearls due to wear/tear, just curious—has anyone ever bought secondhand?