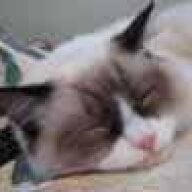 Joined

May 9, 2004
Messages

5,609
I have a platinum RHR that''s just a TAD too big for me. It won''t fall off, but it does spin and look a little "floppy". Eventually I plan to get it resized, but in the meantime... would several layers of clear nail polish inside the shank work AT ALL???
Has anyone tried this?! Is it even "do-able"??? Could I still clean it in regular jewelry cleaning solutions? And what about when it''s time to remove the nail polish... would nail polish remover damage the platinum?
I know, it''s a TACKY "solution" at best... but I''m just looking for a short-term fix!

THANKS!