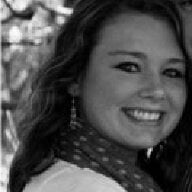 Joined

May 24, 2010
Messages

458
I just want to let you alllllll know that our wedding day was absolutely perfect! I am trying to upload some of the pro pics because yes, she already started to get them done, however, the website wont let me upload, so very very very soon!
So it rained while we were at the salon (good luck eh!?) but right after, a huge rainbow was showing and the sign was shining brightly.. (rainbows always remind me of my uncle that has passed)... that made my morning.. We went and got ready at my mothers, had a blast, and was stress free. The church was beautiful and we both cried like babies
Afterwards we celebrated and got some more pictures done at Penn State Wilkes-Barre, and had our reception at Bentleys. I walked in and was blown away by how everything came together, and bawled like a baby again!! Our cake/cupcake tower was done by my HUSBANDS (OMG, my HUSBAND!
) AUNT, and OMG... breathtaking! We danced the whole night away. Enjoyed every minute of it
We are so happy.. We could not have asked for a better day, is was honestly the best day of our lives! When I upload pics, there will be tons, so keep on stopping by !!