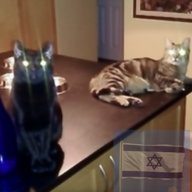 Joined

Jun 8, 2008
Messages

28,577
One weird but true fact about myself is I enjoying doing laundry. OK I know this is a strange topic lol but I admit it. I enjoy doing laundry. Not folding it though. I draw the line at folding it haha. There is something quite satisfying about getting clean and fresh clothes, towels and linens. And when the washing machine and dryer are conveniently located it is blissful (for me) doing laundry. Weird but true.
I also sort of enjoy mopping with the wide microfiber mop we have. It just cleans so easily and glides over a large area at a time making it satisfying for me. LOL I know it sounds weird.
Any household chores that bring you quiet bliss?
Any hobbies that might be considered strange to some?
Any weird but true facts about yourself you are willing to share?