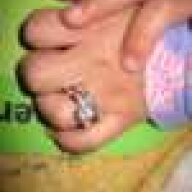 Joined

Feb 11, 2010
Messages

199
I was wondering if anyone has any tips on losing weight.

My goal is to lose 20 lbs by the end of August. I started eating better about 5 weeks ago, and about 3 weeks ago, I started doing the Insanity workout 2-3x''s a week. I am at about 3-4 x''s a week now (but I only started 3 weeks ago). I also track all my info on sparkpeople. I am taking in 1200-1550 calories and drinking about 64 oz of water every day. It''s becoming a bit depressing because I have not lost even 1 lb. I have been trying to control my portions and eat 4-5 x''s a day. Also, I bought a Polar heart rate monitor, to track how many calories I burn when I work out or walk. I also sometimes walk during my lunch break for 30 mins or so.

Does anyone have any tips for me? To lose 20 lbs in 4 months, I need to average 5 lbs a month, and so far, I''m not getting anywhere....