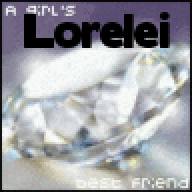 Joined

Apr 30, 2005
Messages

42,064
Happy new week all.

I have tried to practise what I preach these past few days and continue to work out where I can. It has helped me to offload some of the sadness and anger I have been feeling and calm me down a bit afterwards. I am grateful to be able to workout to release some of the negative feelings I have had, amongst other things. My point is, that for the good it can do us physically, it can greatly benefit us mentally too, sometimes when things are hard it is the last thing you want to consider doing is to workout, but if you are feeling angry and upset and full of nervous energy, sometimes a session at the gym can help a little.

Have a great week everyone.

I also just wanted to welcome our newcomers and our ''Seeks too as I call her, truly you don''t have to workout to join this thread, the encouragement and tips are incredibly helpful here, it is a place for anyone who wants to try to live a healthy lifestyle and enjoy a splurge occasionally, so I hope you all stick around.