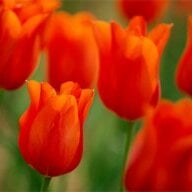 Joined

Dec 29, 2006
Messages

12,461
My boyfriend and I have been talking about what type of wedding and honeymoon we''d like. As of now, we''re planning on getting married in July 2008. We''re not engaged yet but I want to at least begin thinking of options that appeal to us. My boyfriend is 35 and I am 33, and neither of us really want a big wedding with bridesmaids, a traditional wedding party, etc. Neither of us want to be married in the Church either, as religion isn''t a part of our daily lives. Keeping it simple is what we''d ideally love (actually, my boyfriend would love to elope but I have friends and family that would be upset if we didn''t include them).
One idea that I''ve been thinking about is the possiblility of getting married in Quebec City. I don''t even know if this is a possibilty, as my boyfriend''s family, his parents specifically, don''t really travel. (We live within about a 6-8 hour drive to QC). However, I''d at least like to think this through and wondered if I could have some help. If we don''t do this, we''ve also thought of honeymooning in QC and then taking a family vacation to Portugal the following summer (to celebrate our first anniversary and to celebrate my dad''s future retirement -- his family is from the Azores). The Portugal idea sounds SO expensive but if we can swing it, we''d love to do it. I''m afraid I''m getting ahead of myself though...
My boyfriend and I spent our first New Year''s Eve together in QC 3 1/2 years ago. It was our first vacation together, even if it was only for 2 days. It was such a romantic time that means a lot to us.
All of this would need to be done on a budget, but we haven''t even really planned that part out, considering we''re not engaged yet. When we went to QC before, we stayed at the Loews le Concorde Hotel, right outside the walled city. We loved it but we''d like to probably stay within the walls the next time we go. We''d love to get ideas to start looking into.
I don''t mean to be vague and I know we''re pretty indecisive so far. I''m just thinking aloud so to speak and am open to suggestions. The July (200
time frame is pretty set. I''m a teacher so I''m tied to following my school''s holiday schedule.
Thanks so much for suggestions!