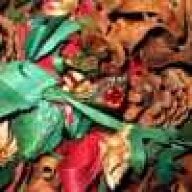 Joined

Jan 11, 2006
Messages

2,876
I just had the most productive week. I booked the B&B for my fiance's family and OOT guests (and alternate wedding site in the event of rain), chartered the boat for the wedding, met with the photographer, bought a wedding dress, looked at wedding rings, celebrated my parents' 40th anniversary and the 4th of July, AND hung out with both Aljdewey and Sumbride.
Now, all I have to do is wait a year...

I walked into the B&B (The Charles Hovey House, in Gloucester, MA) and fell in love with the place. Big, elegant but comfortable rooms, high ceilings, antique furniture, amazing views, cool hideaway bridal suite, nice owner. Here's a couple of pics.