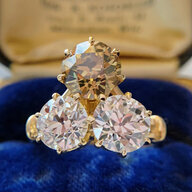 Joined

Jul 23, 2012
Messages

18,755
I keep having a dream that my wedding day comes and nothing is ready. Last night the dream went like this:

Its my wedding day and we havent sent out any invites. Also, my dress wasn't ready. And for all the places were closed SL the only wedding dress available was a rule tea length poofy skirt with stars on it. Half that, half booty shorts.

Funny dream. But it has been keeping me up at night. I also think I'm loosing hair from the stress. I dont know why I'm so stressed about it as my mother is doing most of the planning. But there we are.