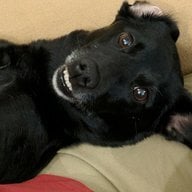 Joined

Sep 1, 2009
Messages

8,467
Help! I'm having an awful time setting times for the events we need to include in the invitations. I want to get the invitations out in the next couple of weeks, but can't until I finalize the times.

The event coordinator at the winery sent me a tentative schedule to look over. She's able to shift the times a bit in the next few months, but I need to get the times set so that guests know what to expect and can plan accordingly.


Here is what she sent:

private wine tasting 3:00-4:00 (optional -- we pay for any guest who wants to attend, otherwise they can relax and do whatever)
room check in 4:00 (since most/all will be staying over)
ceremony 5:30-6:30
cocktail/hors d'oeurves 6:30-7:00
plated dinner 7:00-8:30
reception 8:30-11:00
brunch before leaving 9:00-11:00


I think I need to include wine tasting time (plus RSVP to get count), check in information, ceremony time, then just roll cocktail/dinner/reception into one since it is back to back?

How is the timing of this? I don't think the ceremony will be that long so people should have time to go back to rooms if wanted.