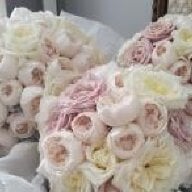 Joined

Jun 7, 2016
Messages

199
I didn't really know what to put as the subject, but I seem to be all over the place with my wedding band ideas. I was wondering if there was a site that sold inexpensive (fake) wedding bands so that I could try out some with my ER.
I think I've ruled out emerald cut eternity and asscher, I had been pretty set on those for a while, but I also can't find too many to try on unfortunately. I've always loved rounds, but since my ER is a solitaire, I feel a round eternity may be a little expected? I love that look, don't get me wrong, but I'm trying to think creatively while still keeping it a classic look.
I started thinking maybe 2-3 rounds with a pear on either end, here's a photo. My only concern is that I doubt I'll find one to try on, so I was hoping maybe I could find a faux version to see if I like it before committing to a CAD rendering. I'll attach my ER as well. Please feel free to add any other suggestions for a wedding band if you like!