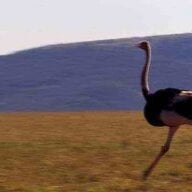 Joined

Nov 12, 2006
Messages

5,471
So, M claims to be 98.9% sure he wants me to marry him, but I want to give it a few more months (it's only been 6ish months). But on our long weekend trip, I could hardly say no to a visit to Graff - where heart stopping jewels abound, for those of you ladies unlucky enough to never have visited one of their shops! They specialize in 3 ct plus stones... and especially 3 ct plus D IF stones. Oh oh oh!
M has heard me rave about Graff, and claims not to really 'get' my obsession with diamonds, so I figured what better place to introduce him than where my own obsession began? We looked at a few 2 ct stones, a boring cushion and a couple of beautiful rounds flanked by dainty baguettes... But nothing that made my heart sing. Then we asked to look at wedding rings and there was an eternity band with about 1.25 cts (I'm a size 4 finger, so that's plenty!) of bezel set D colour stones and dainty as can be. A really lovely setting. We both fell in love with it, and it was decently priced. The man said it would take about four weeks to have one custom made in London for me if and when it was needed.
What we discussed is this: M - who had NO savings when we started dating, has frantically been saving up since then, but will have nowhere near enough to buy me the sort of diamond I'd someday like to have by, say, the end of summer when we'll probably get engaged (or break up...due to complicated impending job related decisions). But he will have plenty to purchase this lovely eternity ring for me. So, I'd wear that as an engagement ring and then use it as a wedding ring. Someday, when we're more comfortable, I'll get my nice solitaire. That's not the important thing at the moment.
I know it's unconventional, but it's fine with me. And sure, people might mistake me for married, and I'd lose the fun of 'ARE YOU ENGAGED?' but again, that's not the important thing.
And for those of you thinking 'Wait! wait! Graff's prices are so inflated!', he quoted us a fairly decent price and then basically told us there was plenty of wiggle room from there. And sure the price he quoted was more than, say, Facets, for the same quality stones but not THAT much more (a few hundred). And I bet the setting is nicer than Facets. And this way we'd have the comfort of a solid old B&M to fix, clean, redip, etc. and one with truly excellent customer service. The price difference vs. internet would be huge for a solitaire, but doesn't seem to be that huge for an eternity ring.
So, the Graff man took down our info. Just in case.
Before we left, I asked if he had anythign really spectacular he could show us, just for fun, and he pulled out a gorgeous 3 ct D IF emerald cut... the most beautiful one I have EVER seen, set in my favourite Graff setting (pink gold, with bezel set pink diamond melee). The second most perfect ring I've seen there. The first was a cushion in the same setting.
Then over dinner M and I played 'What would you do with 100K, if you had to spend it on something frivolous?' He said 'Without doubt, I would get you that spectacular ring at Graff'. But if you HAD to spend it on yourself? 'It would make me so much happier to thrill YOU with a ring like that. And then I'd get to look at it too.'
what a guy!


And yes, I know it's putting the cart before the horse. I'm not 100% sure yet. But it was fun anyway. And besides, I'm about 92.6% sure.