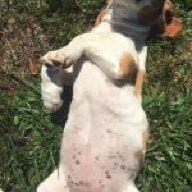 Joined

Dec 27, 2013
Messages

2,740
Want an Old Piece of the Statue of Liberty? This Is the Man to See.
http://www.nytimes.com/2016/10/20/n...n=latest&contentPlacement=4&pgtype=collection
http://www.alexandani.com/liberty-copper
http://www.alexandani.com/collectio...pper-pull-cord-bracelet-14kt-gold-plated.html
For more than three decades, Rick Stocks has been hoarding a mountain of construction debris — so much of it that he had to squirrel it all away in three different warehouses in Tennessee and Florida.
Only he is no ordinary hoarder, and this is not just any debris. Mr. Stocks is the self-appointed caretaker of tossed-out parts of the Statue of Liberty.
Following a top-to-bottom, $87 million restoration of the statue in the 1980s, he was the one who carted away the more than 1,700 rusted iron bars that had formed a kind of rib cage inside the statue (they were replaced by stainless steel bars) along with the saddle-shaped copper pieces that held them in place.
He also got the worn, bronze handrails from the staircase inside the statue's pedestal, and two dozen bronze lamps that once sat at its base.
In all, Mr. Stocks took possession of more than 50,000 pounds of discarded materials from the statue, as well as from a historic building on Ellis Island also being renovated at the time. He spent a total of $3 million in order to purchase, haul away and preserve everything. "It's a labor of love," he said. "I never focused on the money side of things."
From time to time, Mr. Stocks has allowed some of the trove out into the world. There was the copper that he used for a line of souvenirs upon the statue's centennial in 1986; a popular item was just a Lucite box with a chip of copper inside. He also donated copper for holiday ornaments sold by the Statue of Liberty-Ellis Island Foundation, the monument's official nonprofit partner, for its own fund-raising purposes.
Some of the iron bars were given to the State Department to be fashioned into gifts for foreign dignitaries. One bar was hand forged into another symbol of liberty: a replica of a key to the Bastille, the infamous French fortress and state prison. Another bar was presented intact, with a sculpted "peace dove" added, to Pope Francis during his visit to the United States last year.
"It truly is Liberty reaching out and touching people's lives," said Mr. Stocks, 57, in a recent phone interview from his home in Franklin, Tenn. "I'm just the caretaker and I'm trying to find a way to keep them for the public good."
Now, in the biggest release of materials yet, copper from the statue is being featured in a new line of jewelry — the Liberty Copper Collection — introduced in September by a Rhode Island-based jewelry company, Alex and Ani. More than 10,000 pieces bearing a raised copper flame have been sold so far, according to the company.
Through the LIBERTY COPPER Collection ALEX AND ANI® is supporting the work of The Statue of Liberty-Ellis Island Foundation, Inc. The exclusive LIBERTY COPPER Collection features original copper preserved from the centennial restoration of the Statue of Liberty. Carry pieces of the most powerful icon of freedom and hope that exists. One flame has the power to ignite the world.