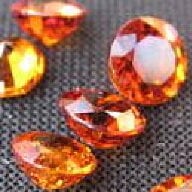 Joined

Apr 2, 2006
Messages

10,189
Or more accurately, reporting for better health!

Earlier this week I finally joined a gym - my first time doing so in 20 years or so! I just got back from my second session there. I love it! It's a 24-hour access gym, so this night owl can work out during the off hours when there's no virtually no competition for the equipment. It's women only - I like that all those other potential distractions just aren't around. It's well-maintained and well-run, reasonably priced... and did I mention that it's less than one block from my home?

Tonight my workout started with a 1-mile warm up on a treadmill, followed by a round of machines, followed by another mile on the treadmill, including a cool-down period. Aside from a quick introduction to the equipment etc. and how to set it up, this gym does not have on-site trainers. There are however a few trainers I can contract with directly. I'll probably do that after I've worked out on my own for awhile, to get pointers on tailor my workout to meet my goals.

Anyhow, just wanted to say 'Hi." I'll drop by from time to time so you guys can keep me honest!