Hi everyone!

I realized that I hadn't created a post for my new engagement ring. It's a 2.74 H VVS2 set in a
Victor Canera
pave Trueste setting. Finger size 5.25.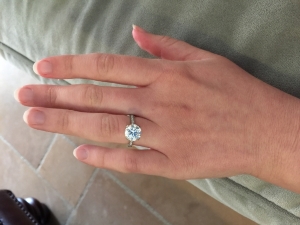 I came home with a 1.68 ct eternity band from Tiffany today, and I wanted a few outside opinions on my choice: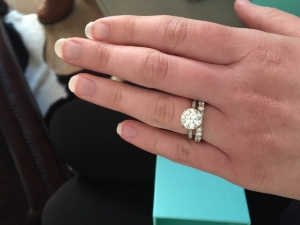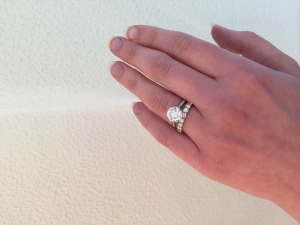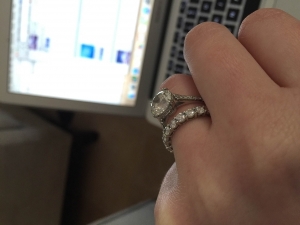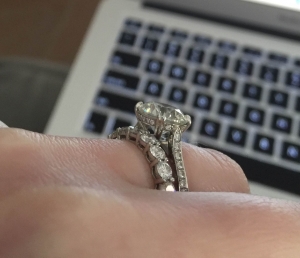 I loved it in store but am second guessing my choice now that I've gotten home. Do you think it is too much, given that the band on my engagement ring is pretty delicate? Also, would I need to wear a spacer so that the prongs on the eternity ring don't chew up the prongs on the e-ring?
Here's what a smaller alternative would look like: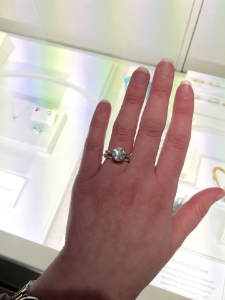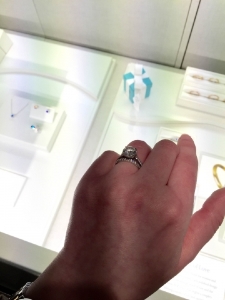 I know the choice is ultimately a personal one, but I do appreciate your input on whether you think the current wedding band works or if it would be better to go smaller. I do like that I could wear the current wedding band as a stand alone band if I wanted to.
Thank you!