Hey PSer's,
About 8 months ago I started my journey for an engagement ring. It took me about a month to find PS and another month of research to really start understanding what I wanted in a diamond. Once I purchased my diamond I had THE WORST experience finding a jeweler to set it. I started out with a a few local shops and they were charging a exorbitant amount of money for a setting. This was also about the time COVID lock-downs started so I figured staying local would help expedite the process. Little did I know many jewelry stores do not have a jeweler on staff, therefore they outsource things to other places in the country. One of those places was California which was put on lock-down quickly. The local jeweler assured me they were using someone local in my state, but sure enough they were using someone in CA which continued to change the timeline of the ER by weeks, then months and eventually they admitted they had no idea on timeline. Rest assured, I received my stone and refund from the local jewelry store and was back at square one.
At this point, I conceded that my engagement ring wouldn't be done in the timeline that I needed. I logged onto PS and started scouring for the best of the best to set my diamond and narrowed it down to about 6 options. After receiving quotes from a handful of folks, I eventually landed on Victor Canera. I count my lucky stars that I did because not only did Victor meet my timeline (even with the world at a standstill), but he was communicative along the way. I was calloused from my horrendous experience, so I asked Victor, Nathan and Nic 1,000 questions (everything from timeline, to the nitty gritty about pave stone placement, etc.) and they answered all of those questions happily and timely. Not once did I feel out of the loop and Victor was fully transparent along the way. I can't express how grateful I am to the PS community for your help and to Victor Canera for everything he and the rest of his team did to make my future fiancé's engagement ring something I could only dream of!
The Ring:
Victor's Instagram Post:
http://instagr.am/p/CAduBsLl6T_/
Victor's Pictures: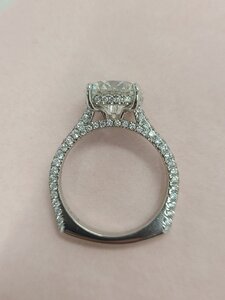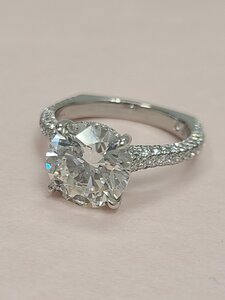 My Photos: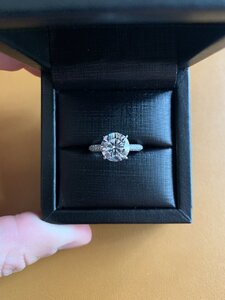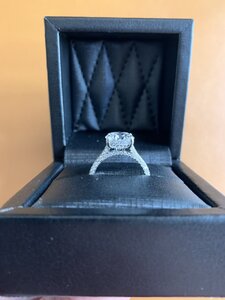 Thank you, Victor! Y'all are the best!