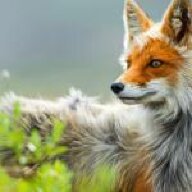 Joined

Nov 24, 2015
Messages

15
Just finished working with Victor and I'm very pleased with the diamond and setting. It's been discussed ad nauseum but he is easy to work with and put up with me pretty well (I'd consider myself a pain
. This ring is the result of four or five months of research that I'm proud of. These forums were very valuable and I noticed so many things when going diamond shopping that would have gone over my head so thank you all. She wanted a simple solitaire setting w pave and will get more "bling" in the wedding band if she wants that. She is clumsy so we went with the 6 prong but no donut to make the band fitting easier. The stone is a Canera ideal hearts (round brilliant) which has hearts and arrows patterning and is cut to Victor's specifications.
Video:
https://www.instagram.com/p/BDELKVSC-mz/


Let's hope she likes it...
I wanted to go closer to 3 carats but instead went with the higher color and cut quality (this stone is about 8.9mm across).