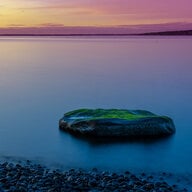 Joined

Jun 27, 2006
Messages

1,526
I took piano lessons starting at age 12 to when I finished high school at 18. I loved it and I practiced a lot. But then I went to college and didn''t have easy access to a piano so I sort of gave it up.

Now it''s 12 years later and I''ve got a cheapo keyboard in my apartment and I''ve love to try to pick up where I left off. Or at least get back there. But I don''t have the time or money to take lessons.

The last "lesson book" I completed was "Alfred Basic Piano Level 6", and I finished that about 2-3 years before I stopped taking lessons. After that we just played sheet music that my teacher supplied. But now I have already played and practiced all the music that I own and even from 12 years ago, the muscle memory is pretty powerful and it''s relatively easy and it''s getting boring.

So I need some new music, but I have no idea where to start? Do you have any recommendations for an adult intermediate? I''m hesitant to just buy something cause I''m scared it will either be too hard or too easy and then I''ll either get frustrated or bored.