Joined

Nov 26, 2019
Messages

7
when I was purchasing my engagement ring I had a lot of trouble finding pictures of colorless diamonds with fluorescence. All the pictures seemed really blue or hazy. Well I think I purchased a diamond with no ill affects from the very strong blue fluorescence. This is a vvs2 d color 2.01 carats.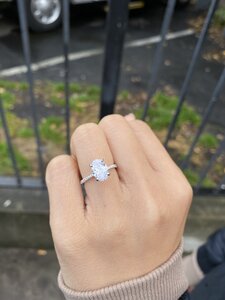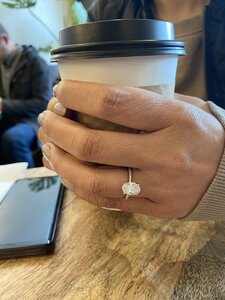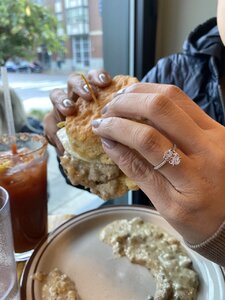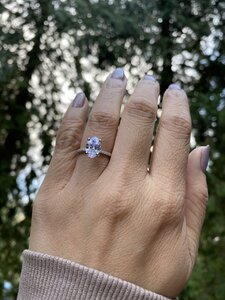 The first photo is outside on a cloudy rainy day
Second photo is in a coffee shop next to the window but on a cloudy day
Third photo is the same as the second but in a biscuit shop
The fourth is on the same cloudy rainy day. The diamond was not as blue in real life but more so in the picture
I did look at the the diamond in almost full sunlight. There was a very slight thin mist of clouds in front of the sun. The diamond appeared less blue than when in the shaded sunlight.
I had the band changed and after I receive it I will take a picture in direct California sun. It will be december by then and I'm not sure if that does anything to the uv strength. All of the original photos were in Portland Oregon
I hope this helps anyone looking for a high color and clarity diamond with vsb. I personally love the effect and I think In my case the diamond has no hazy affect. But then again I could be wrong and I'd like to know By the pros if this diamond does look hazy
Last edited: