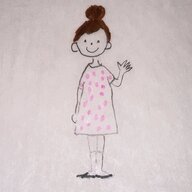 Joined

Feb 2, 2016
Messages

8,581
I saw a screening of Vaxxed tonight which if you are not familiar, explores a CDC whistleblower's accusation of fraud in a study for the MMR vaccine. This film was pulled from the TriBeCa film festival and is showing in limited release and I believe you can now stream it to watch at home.

Here is the thing, the media coverage and reviews I have read so far label this as anti-vaccine propaganda, really this couldn't be farther from the truth. They actually told us when we sat down after a quick introduction it is not anti-vax. Basically it talks about the study and fraud surrounding it and then asks for the MMR to be given in three separate shots and for the law to be repealed that gives vaccine manufacturers immunity from injuries from a vaccine product. Seems fair, with any other pharmaceutical drug there is not a law that companies can dodge responsibility for their product, so vaccines should not be any different.

Interested to know if anyone else has seen it or plans to and what your thoughts are on the film?