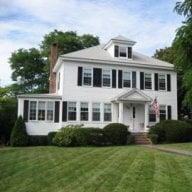 Joined

Nov 19, 2006
Messages

1,286
So, due to my boyfriends job (grrrr!) means that we can''t go on a real vacation either this summer or next summer. Since that rules out a lot of the places I would like to go (namely europe, turkey, and northeast destinations) we are now trying to figure out places to go for a Jan/Feb vacation.
It''s not a honeymoon or anything, but it will be our first "real" vacation together that isn''t with our families or visiting family.
So, suggestions are welcome! A few things to think about:
-No ski vacation...its cold, we don''t ski, etc.
-We live in LA, so we kind of want to get away...
-BUT we will be on a bit of budget, so flying somewhere really far might be too expensive
-Timing will be about a week
-The ideal location would have both beach time and cultural attractions.
Thanks PSers...I know a lot of you have taken amazing vacations so I want your input
RZ