I need to put a ring on her. We just got done with Covid. I had previously posted regarding this setting and the stones I picked are now updated.
Setting:
Size 6
Solitaire Engagement Rings | 12 Melee Diamonds and 2 Side Diamonds accent this classic four-prong 3 Stone Diamond Engagement Ring. Select your diamond from our extensive online diamond inventory. Please call for pricing on diamonds smaller than 0.80ct or bigger than 1.15ct. If you have any...
Would you help me pick between the two? The price savings is about $150. The ASET images concern me. Amateur 1st buyer here.
I'm aware of recommended center stone size for this ring. It's a semi-custom. Side stones are 0.1ct each.
0.571 ct F VVS2 (5.35x5.37x3.28 )
0.596 ct F VVS2(5.38x5.42x3.33)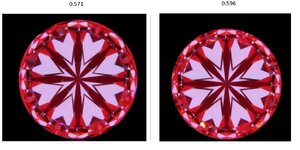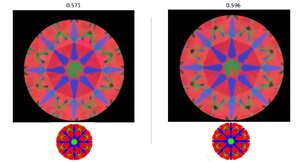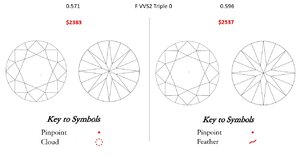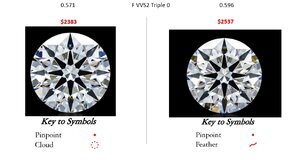 Last edited: