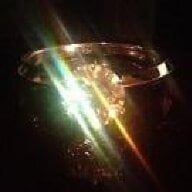 Joined

Apr 1, 2012
Messages

345
Hi ladies! I need your advice on a matter.
Thus far I have asked my BFF to be my maid of honor and my cousin to be a bridesmaid. I was planning on asking another really great friend from college to be a BM (let's call her Jess) and then also my sister in law.
I facebooked messaged Jess and told her that I had a very special request to ask her regarding my wedding and give her deets... and to let me know when it was convenient for me to call her. She immediately replied within an hour stating that she was excited to chat and her answer was YES. So I called her a few days later on the designated day she asked me to call her (unfortunately I was a few hours late after getting the time mixed).
She didn't answer of course since I called at the wrong time. I then sent her a text message to apologize on the mixed up times and asking her when I could chat with her next. She didn't text me back so I facebook messaged her a few days later but she didn't reply to that either. I then called her again and left a voicemail and I haven't heard back.
It's been nearly two weeks and I can't seem to get a hold of her - she's literally gone MIA.
Now I LOVE her to death but this is also a friend who initially my concern was that she would go MIA... she's just always been that type of friend whom you love but their schedules always change. I was hoping this would have changed since we were in college together though.
What do you ladies think? Should I keep trying her? Should I mail her a card asking her officially to be my BM since she's unresponsive to calls and textes? Should I just keep calling her phone and become annoying... until I get through? Or do you think maybe this is a sign that it's best I dont ask her for fear that she'll end up being as unresponsive during the bridesmaid fittings, ordering her dress, etc.?
Maybe I'm just overreacting on her going MIA for two weeks?