Joined

Mar 28, 2021
Messages

5
Hello! New here, a friend recommended this forum for potential answers.
I have a bracelet and necklace (almost choker length, slightly longer) set. Three strands each. The clasp is a green rose of some sort made of stone. The box I got it with says Cherish, but I haven't been able to find anything on Google like this. There are no marks on the metal.
I have no idea if these are natural or man-made pearls. I have no idea what the green beads are. I mostly want to know if it's worth much, as I'd like to sell it if it is!
Both pieces and the bag and box I have with it.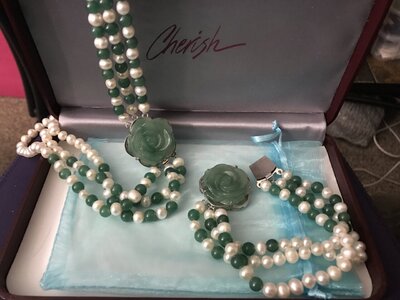 Bracelet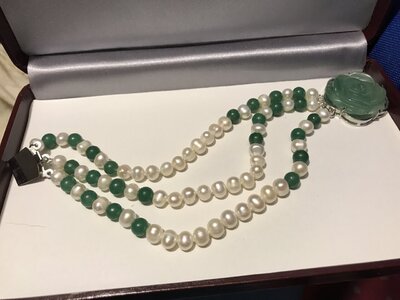 Rose stone clasp front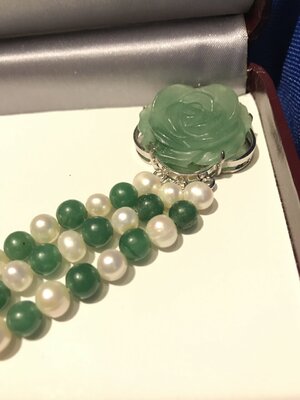 Back of clasp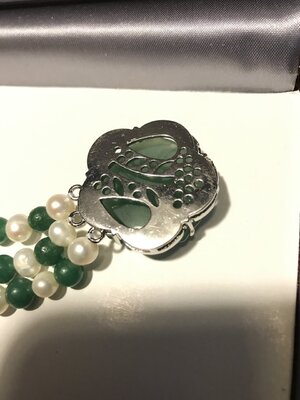 Closeup of pearls