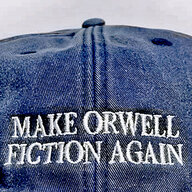 Joined

Apr 30, 2005
Messages

28,879
SNIP
"In a groundbreaking shift in higher education, the UC Board of Regents on Thursday eliminated the use of the SAT and ACT in applications for admission by California high school students to the system's nine undergraduate campuses.
By a unanimous vote — and after six hours of debate — the regents supported president Janet Napolitano's proposal to phase out the test that has been used in the college admissions process for a century.
Napolitano cited as her reasoning "the correlation of the SAT and the ACT to the socio-economic level of the student, and in some case, the ethnicity of the student."
Standardized tests already have been removed as a requirement for UC admission for the fall of 2021 due to coronavirus and the disruption of the testing calendar.
The regents' decision effectively carries that "test optional" existence forward into the fall of 2022 before phasing out the SATs and ACTs permanently.
"It is an incredible step in the right direction toward aligning our admissions policy with the broad-based values that the university has identified," said John Perez, chair of the regents.
Because of the size and reputation of the UC, the decision could have lasting consequences nationally for the future of standardized tests in the college admissions process.
"The University of California is one of the best institutions in the world, so whatever decision they make will be extraordinarily influential," Terry W. Hartle, senior vice president at the American Council on Education, a trade group, told the New York Times. "Whatever U.C. does will have ripple effects across American higher education, particularly at leading public universities."
In her remarks to the regents Thursday, Carol Christ, chancellor of the Berkeley campus, argued against using the SAT and ACT. ... "
For the rest of the story ...
In a groundbreaking shift in higher education, the UC Board of Regents on Thursday eliminated the use of the SAT and ACT in applications for admission by California high school students to the syst…
www.mercurynews.com
Last edited: