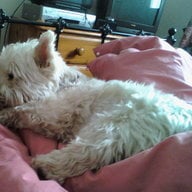 Joined

Jun 1, 2018
Messages

1,416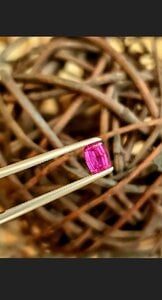 Don't think that link lasts very long.
I haven't asked for hand shots yet because although the material looks nice and he says it's precision cut (my preference), my shape preference would be round and I'm not sure what I think of this modified cushion step cut. However I also know the crystals grow in this elongated shape and I'm fed up of seeing windows everywhere so maybe that's the compromise I need to make. It's a tiny stone but I'm only after a tiny stone.
It's strongly fluorescent and I'm told vivid, my understanding is that this is a typical Burmese colour but I could be wrong.
It's £923 plus import etc from America.
The post is £45. Returns accepted but a hassle.
Opinions? Thanks!