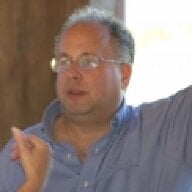 Joined

Jul 6, 2004
Messages

5,962
Basically....for at least part of the analysis, reviewed
today
my JP, the review of the diamond is graphical, so...
"At AGSL the whole diamond is scanned and ray-traced in 3D, so leakage will cause it to take a hit in brightness...."
but, how does the graphical analysis turn back into a number (0). That is...are maybe 90 scans taken, some defintion of "yes" or 'no"
somehow
assigned to each of the scans...and then...if like 75 out of 90 get a yes...that produces an OK for that part of the analysis towards getting a zero. This...just for the light performance part. I guess there are 11 components that go into the analysis...so let's just focus on this one part.
Somehow...the pictures get to numbers, right?
Separately, relatedly, how can a diamond with the proportions of table 56.8, depth 62, crown 34.9 and pavilion of 41.2...just any random diamond with those proportions...end up getting the zero?
Many thanks!