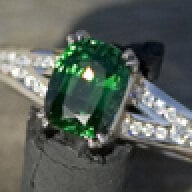 Joined

Aug 3, 2006
Messages

9,613
Hi Harriet!

My favourites as a child:

Noel Streatfield - Ballet Shoes, The Painted Garden, White Boots, the Gemma series, the one about the historical Pageant... I was addicted. Ballet Shoes I had 3 copies as I read the first 2 to death - I really wanted to be a ballet dancer (5ft 10" with 2 left feet it didn''t work out!)

Enid Blyton - The Chalet School series, Mallory Towers, Famous Five, Secret 7 - although I preferred the Famous Four of to the last two.

Arthur Ransome - My father used to read these to us when we were on holiday - fantastic stories. I especially liked Missi Lee and Swallows and Amazons.

Diana Wynne Jones - The Charmed Life series was a great Harry Potter predecessor, The Ogre Downstairs is also great and made me long for a chemistry set - though mine wasn''t nearly as fun as theirs!

must be hundreds of others ...

For younger children I loved the Beatrix Potter books and the now rather controversial Little Black Sambo books. They were written by one of my ancestors Helen Bannerman who was a missionary in India. She wrote the books to amuse the local children. I was brought up in Micronesia and the kids there loved them as they had brown children in them and weren''t full of animals or cars and buses etc that they had never come across. In the UK they are now pretty much banned as being racist.

I went to an all-boys school for a while and read a lot of Jennings and Biggles books there.

Which ones do you collect?