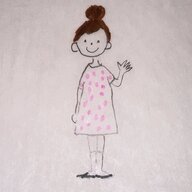 Joined

Feb 2, 2016
Messages

6,630
I sold something on EBay recently and made an error in the listing. The buyer left positive feedback with a negative comment, she was obviously upset. I sent her a message to apologize and asked what a reasonable outcome would be. Now granted, I could have just left it alone but I don't want someone to be unhappy so I was trying to make it right, I would hope someone would do the same if the tables were turned.

I offered her a partial refund and asked what she thinks a fair price would be with the error considered, the item sold for $500 and she said $300-$350. Okay well in my mind that's totally doable and then she hit me with:

"I'm not looking for a refund"

??

Maybe I'm crazy but if I was unhappy and someone offered a little money back to rectify the situation then why not take it? Her messages have been rather hostile but not directly at me things like she works hard for her money and doesn't want to feel cheated...okay then why not take me up on the offer?

I'm thinking she might open a case with PayPal and that's why she isn't going for it, if so then fine, my mistake and I will learn from it. I just can't wrap my head around the logic here.